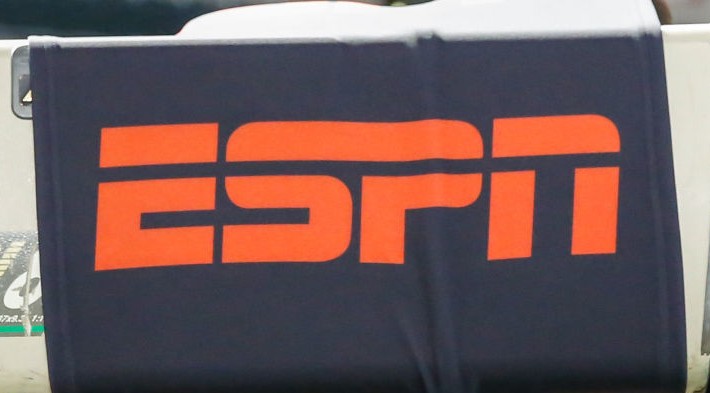 In a bit of news that had been out there for a few days, YouTube TV dropped all Disney platforms at midnight on Saturday. That's because the streaming service and media conglomerate are in the midst of negotiations that could not get resolved as of Dec. 17, which led to YouTube TV putting out this statement:
Members, we worked hard to avoid this but were unable to reach a fair deal with Disney. We regret to share that as of December 17, all Disney-owned channels are unavailable on YouTube TV. While Disney content remains off our platform, we'll decrease our price by $15/month.

— YouTube TV (@YouTubeTV) December 18, 2021
We know how frustrating it is to lose channels like ESPN and your local ABC station, and will continue conversations with Disney in hopes of restoring their content for you. For the full list of removed Disney-owned channels and live updates, check out https://t.co/R7MzaOMBNF

— YouTube TV (@YouTubeTV) December 18, 2021
As that second tweet mentions, ESPN was caught in the crosshairs of all of this. Because the Worldwide Leader is a Disney property, there are now a grand total of zero ESPN channels on the platform, in addition to local ABC channels that will carry things like NBA games, college football games, and the occasional Monday Night Football broadcast.
These sorts of disputes have become increasingly common as streaming has become a more popular option for consumers — YouTube TV, in fact, was pulled from the Roku store earlier this year before that got resolved — but that doesn't make these any less frustrating. And from the moment that ESPN channels went dark, sports fans began expressing their frustrations about being caught in the middle of something so silly.
ABC and ESPN are gone off my YouTube TV. Dope.

— Justin Russo (@FlyByKnite) December 18, 2021
Turns out I'm about to lose ESPN on my YouTube TV tonight. What service do I go to next?

— Frank Stampfl (@Roto_Frank) December 17, 2021
YouTubeTV just cut off ESPN and folks … I'm heated.

— David Ubben (@davidubben) December 18, 2021
With YouTube TV removing ESPN channels from its package, I'd like to announce I'm officially in the TV provider transfer portal.

Please respect my decision.

— Adam Brassel (@adam_brassel) December 18, 2021
One theory out there is that Disney is making a business decision here from which they'll benefit greatly.
YouTube TV couldn't agree to a new deal with Disney and is now removing ABC & ESPN on the first day of college football bowl season.

The interesting part?

Customers will cancel and switch to the next biggest platform, Hulu, which Disney owns.

This is chess, not checkers.

— Joe Pompliano (@JoePompliano) December 18, 2021
Disney playing chess. Pulling their channels off of YouTube TV knowing that customers will run to Hulu, which Disney owns, for ESPN bowl games this week. Savage play by the Mouse.

— Toast #OBB (@ibToast) December 18, 2021
The decision to remove all ESPN channels comes amid college football's bowl season, the NBA season kicking into high gear ahead of its highly-anticipated Christmas Day slate, and as we learned on Friday, a Monday Night Football doubleheader.