Thousands of air
travellers
are facing delays after the
United Kingdom's
air traffic control system was hit by a breakdown that slowed takeoffs and landings across the country.
Flight control operator National Air Traffic Services said it was experiencing an unexplained "technical issue" that could delay flights on Monday, the end of a holiday weekend and one of the busiest travel days of the year.
The service said it had "applied traffic flow restrictions to maintain safety" and that engineers were working to find and fix the fault. It said UK
airspace
remained open.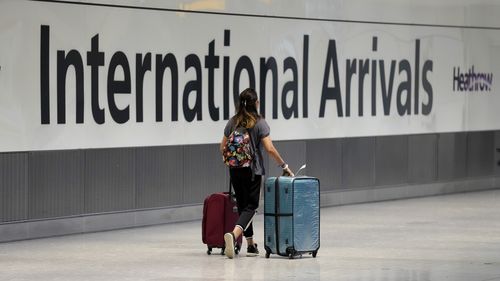 It did not give an estimate of how long it would take to fix the problem, or what had caused it, but European air traffic authority Eurocontrol warned of "very high" delays because of a "flight data processing system failure" in the UK.
Australia's Department of Foreign Affairs, through its Smartraveller social media accounts, urged Australians to check with their airline for further information.
Scottish airline Loganair said there had been "a network-wide failure of UK air traffic control computer systems".
"Although we are hopeful of being able to operate most intra-Scotland flights on the basis of local coordination and with a minimum of disruption, north-south and international flights may be subject to delays," it said.
Airports both inside and outside the UK told passengers to expect delays and cancellations.
Air traffic monitoring website Flightradar24 said UK airports appeared to be "significantly" limiting departures, as arrivals continued.
Heathrow, Europe's busiest air hub, said "national airspace issues" were causing disruption to flights, and advised passengers to check with their airline.
Dublin Airport said in a statement that air traffic control issues were resulting in delays and cancellations to some flights into and out of Dublin.
"We advise all passengers due to travel today to check the status of their flight with their airline in advance of travelling," it said.
British Airways said it was "working closely with NATS to understand the impact of a technical issue that is affecting UK airspace, and will keep our customers up to date with the latest information."
Aviation analyst Alastair Rosenschein, a former BA pilot, said the air traffic system appeared to have suffered "some kind of patchy failure as opposed to a total shutdown".
He told the UK's Sky News that "the disruption will be quite severe at some airports" and some UK-bound flights will likely have to land in other European countries in order to reduce the flow of inbound planes.