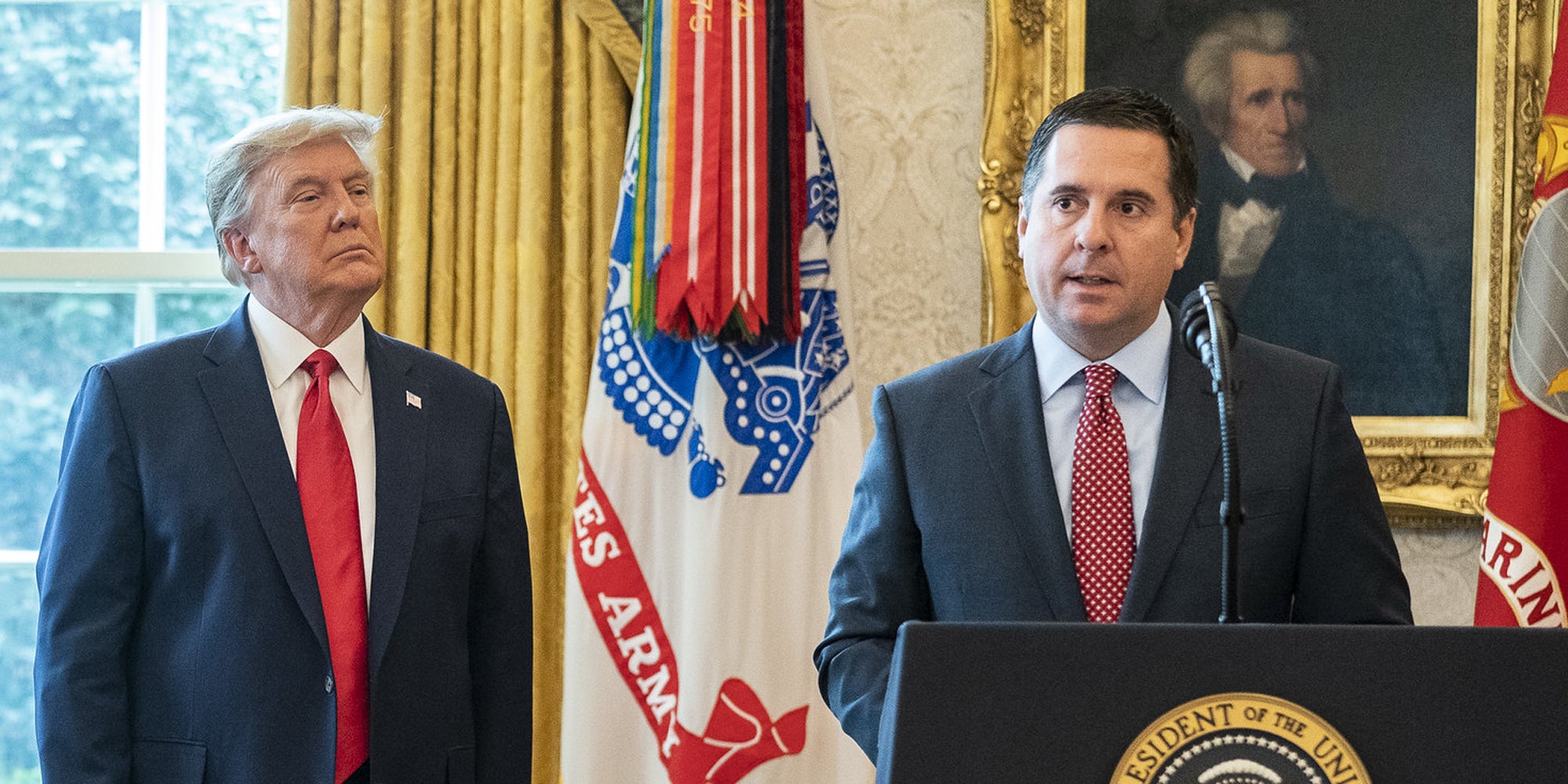 Former President Donald Trump's administration subpoenaed Twitter for information about the owner of @NunesAlt, a Twitter account that parodied Rep. Devin Nunes (R-Calif.).
The Department of Justice issued a subpoena to the social media company last November. Nunes, a prominent ally of Trump, had sued Twitter and argued that the company was responsible for the content posted by the accounts.
In the suit, Nunes sought an injunction for Twitter to reveal the identities of people behind the accounts that mocked him. The most notable of those accounts were @DevinNunesMom and @DevinCow. A judge dismissed the suit in June of 2020.
Court documents regarding the subpoena were unsealed this week. Within them, it notes that the Justice Department sought "all customer or subscriber account information" for @NunesAlt.
In the documents, Twitter's lawyers note that the subpoena from the Justice Department about @NunesAlt felt similar to the congressman's quest for information about the accounts making fun of him. Twitter also notes that "public tweets posted by the account indicate that it may be operated by the same user as @DevinNunesMom."
"It appears to Twitter that the subpoena may be related to Congressman Devin Nunes's repeated efforts to unmask individuals behind parody accounts critical of him. His efforts to suppress critical speech are well-publicized as they are unsuccessful. He recently sued Twitter, attempting to hold it liable for speech by the parody Twitter accounts @DevinCow, @DevinNunesMom, @fireDevinNunes, and @DevinGrapes, and asking the court in that case to order Twitter to disclose information identifying those accounts," Twitter's lawyer's wrote.
The New York Times reports, citing sources, that the Justice Department withdrew the subpoena after President Joe Biden took office.
On Monday, the owner of the @NunesAlt account said the subpoena was "about silencing all of us."
"There's nothing remarkable about me. I'm a basic smartass with a Twitter account. So then why am I being sued by a US congressman? Why would the DOJ ever target me? Is it the mean tweets and bad memes? It's not about me or this silly account. It's about silencing all of us," @NunesAlt tweeted.
In a statement to the Sacramento Bee, Twitter said it is "committed to protecting the freedom of expression for those who use our service."
The company added: "We have a strong track record and take seriously the trust placed in us to work to protect the private information of the people on Twitter."
---
This week's top technology stories
*First Published: May 18, 2021, 2:44 pm CDT
Andrew Wyrich is the deputy tech editor at the Daily Dot. Andrew has written for USA Today, NorthJersey.com, and other newspapers and websites. His work has been recognized by the Society of the Silurians, Investigative Reporters & Editors (IRE), and the Society of Professional Journalists (SPJ).