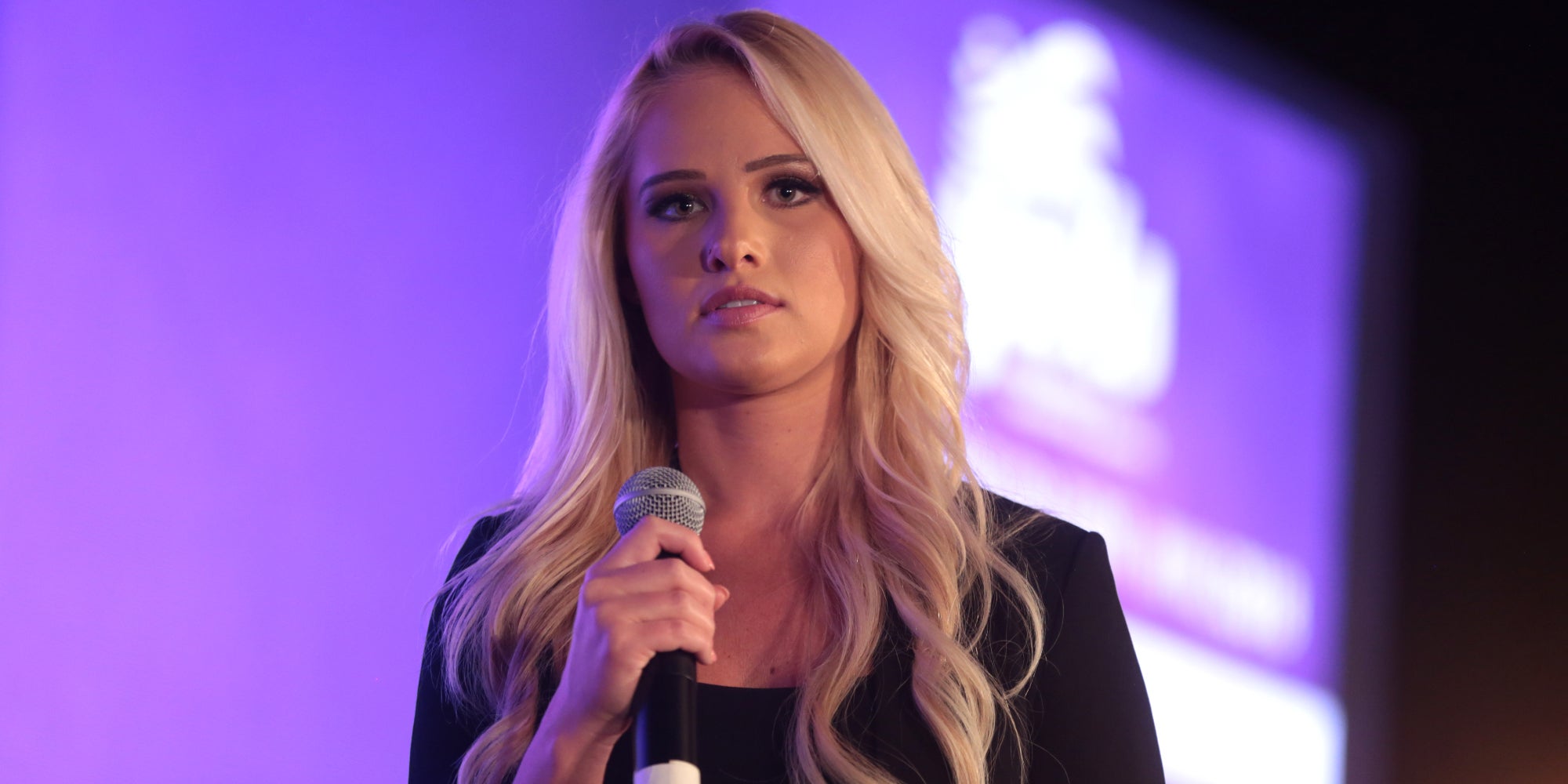 Conservative talking head Tomi Lahren is upset with the 2020 presidential election results, so critics are using her own words against her in response.
Lahren regurgitated what President Donald Trump and many other Republicans have been expressing ever since it became clear Trump was on track to lose the election. "Stolen election. Disgusting. Absolutely disgusting," she tweeted on Saturday, shortly after former Vice President Joe Biden was named president-elect.
Lahren held a very different sentiment about the state of the country in July, when the 2020 Black Lives Matter movement was at its peak. "If you don't like this country there are about 200 others to choose from. Pick one and leave," she wrote at the time.
Many are now calling Lahren out on her apparent hypocrisy by pointing to the old tweet in her mentions and replies. "This you?" many are asking her with the screenshot of the tweet.
"Maybe you should listen to your own advice," one user told her.
Lahren's tweet was also flagged by Twitter for making a "claim about election fraud" that "is disputed." She followed it up with even more unsubstantiated claims about election fraud, which are also getting similarly flagged by Twitter.
---
The Daily Dot's 2020 election coverage
*First Published: Nov 8, 2020, 9:03 am
Eilish O'Sullivan is the news wire editor for the Daily Dot. Her work has appeared in the Austin Chronicle and the Daily Texan.