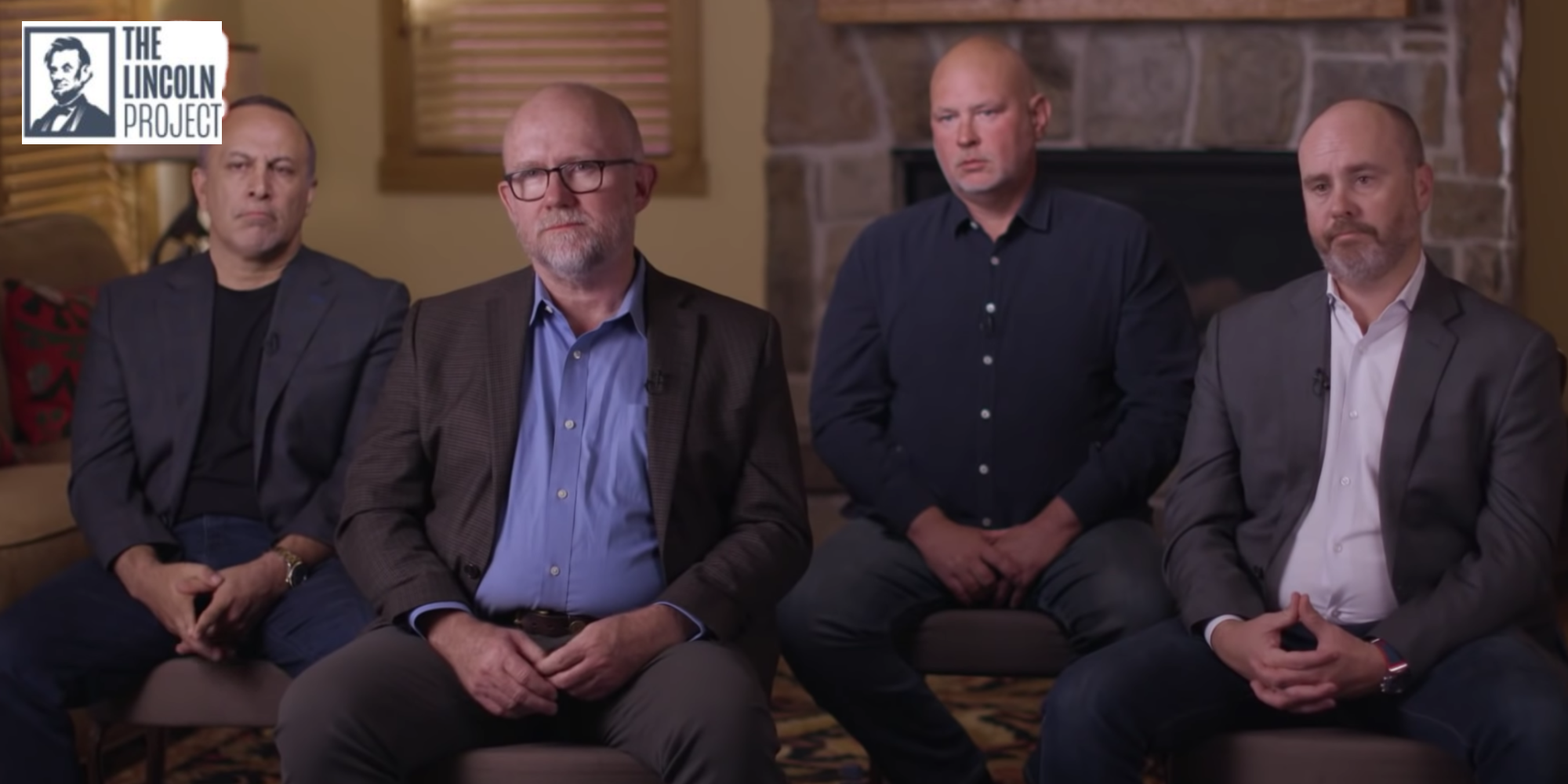 A new study has found that election ads put out on Twitter by the Lincoln Project, a conservative organization opposed to President Donald Trump, were largely useless in swaying voters.
After researching several of the group's viral ad videos, Priorities USA, a prominent super PAC for the Democratic Party, determined that the political organization was unsuccessful in convincing Trump supporters to back Joe Biden.
As reported by the Daily Beast, the study looked at the Lincoln Project's most viral ads, including one which garnered more than 116,000 retweets, to see if they had actually persuaded swing-state voters on Twitter.
"A control group saw no ad at all. Five different treatment groups, each made up of 683 respondents, saw one of the five ads," said reporter Sam Stein. "Afterwards they were asked the same post-treatment questions measuring the likelihood that they would vote and who they would vote for."
Interestingly, Priorities USA found that the more viral an ad, "the less it persuaded battleground state voters."
Reed Galen, co-founder of the Lincoln Project, did not dispute the study's findings and instead argued that the group's ads were successful in other ways.
Galen stated that their popular advertisements aimed directly at the Trump administration were intended not to sway voters but to enrage the president.
"That was the stuff directed at Trump, the campaign, the White House, and the family," said Galen. "The stuff we knew would distract them, make them angry, make them fight internally, make him fire Brad Parscale, sue us, whatever it was so their attention was pointed elsewhere."
"But we understood, nobody better than us, that Twitter was a bullhorn that from our perspective drove what we did against Trump, sometimes into his head, and sometimes into the narrative that the press was observing and creating, and gave our 2.7 million people on Twitter the energy they craved," Galen added.
Priorities USA says the takeaway from the study is that "political operatives or people online on Twitter a lot, aren't necessarily a good judge of what is persuasive."
It turns out that it takes more than a flashy video on Twitter, which the majority of the country is not on, to change the minds of voters.
The Lincoln Project has been accused by both progressives and the president himself of being nothing more than a cash grab after it was learned that much of the tens of millions of dollars raised by the group was being funneled into firms owned by its founding members.
---
This week's top technology stories
*First Published: Dec 9, 2020, 3:19 pm