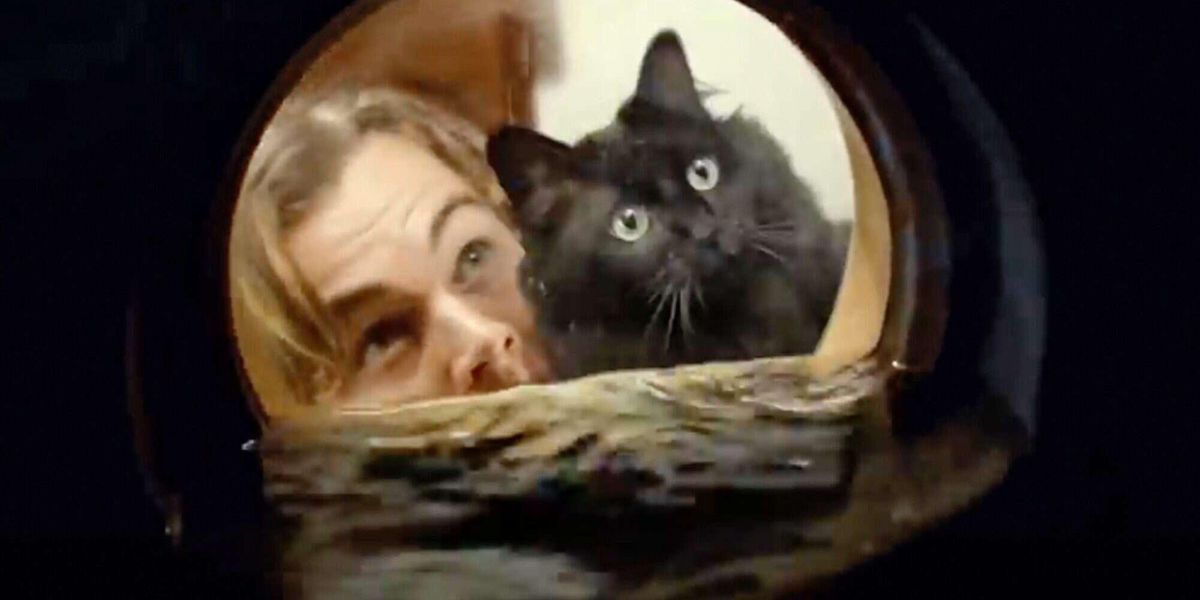 While others debate over which movies are getting snubbed for the Oscars, let's take a moment to bask in the true genius of filmmaking that should really be the talk of Tinsel Town.
If you haven't stumbled across OwlKitty yet, here's the lowdown:
OwlKitty is a 2-year-old cat in Portland, Oregon, who replaces the starring roles in beloved movies and television shows, in exchange for lots of treats and cuddles, according to her bio. OwlKitty's real name is Lizzy, but everybody knows that all the great actresses have stage personas.
OwlKitty's purrodies include pop culture standouts like "Star Wars," "Harry Potter," "Stranger Things," "Avengers: Endgame," and even a Billie Eillish music video. The editing on these things is so seamless, it's nothing short of wizardry. Which makes sense, considering one of OwlKitty's owners, Tibo Charroppin, is a professional filmmaker.
The latest film to undergo an OwlKitty reboot is "Titanic." Only instead of Kate Winslet playing her iconic role of Rose, OwlKitty takes the lead. And shines like the furry star she is.
---
This faux trailer has all the quintessential Jack-and-Rose moments: the Irish spinny dancy thing, the "draw me like one of your French girls" scene, and yes … the door. OwlKitty clearly has no problem leaving Jack to freeze to death.
Kate Winslet actually does an appearance at the end, being utterly offended at Jack's drawing of OwlKitty. Sorry, Rose. The heart wants what it wants.
OwlKitty might receive no nom this awards season, but when it comes to public consumption, her version of "Titanic" is sweeping all the viral categories. In only a few days, the video has already garnered 11 million views on Facebook alone.
Plus it received some truly lovely (and funny) comments from fans:
"I would gladly pay to see a 3 hours version of this."
"I laughed out loud when they showed the cat's face when they were dancing."
"This is the first thing that's made me laugh in days. Thank you."
"This was AMAZINGLY put together. Please never stop making these! They make my day!!!"
"Now, this is the kind of deepfake I'm here for."
Forget the critics, people love OwlKitty! Plus, according to the video, OwlKitty is already an Academy Award Winner anyway.
If you're like me, nothing quite brings joy to the heart like cats and creativity. So OwlKitty definitely delivers a winning combination. When it comes to making audiences smile, this cat deserves all the awards.
Now if you'll excuse me, I just found out that OwlKitty sells merchandise.



Source link