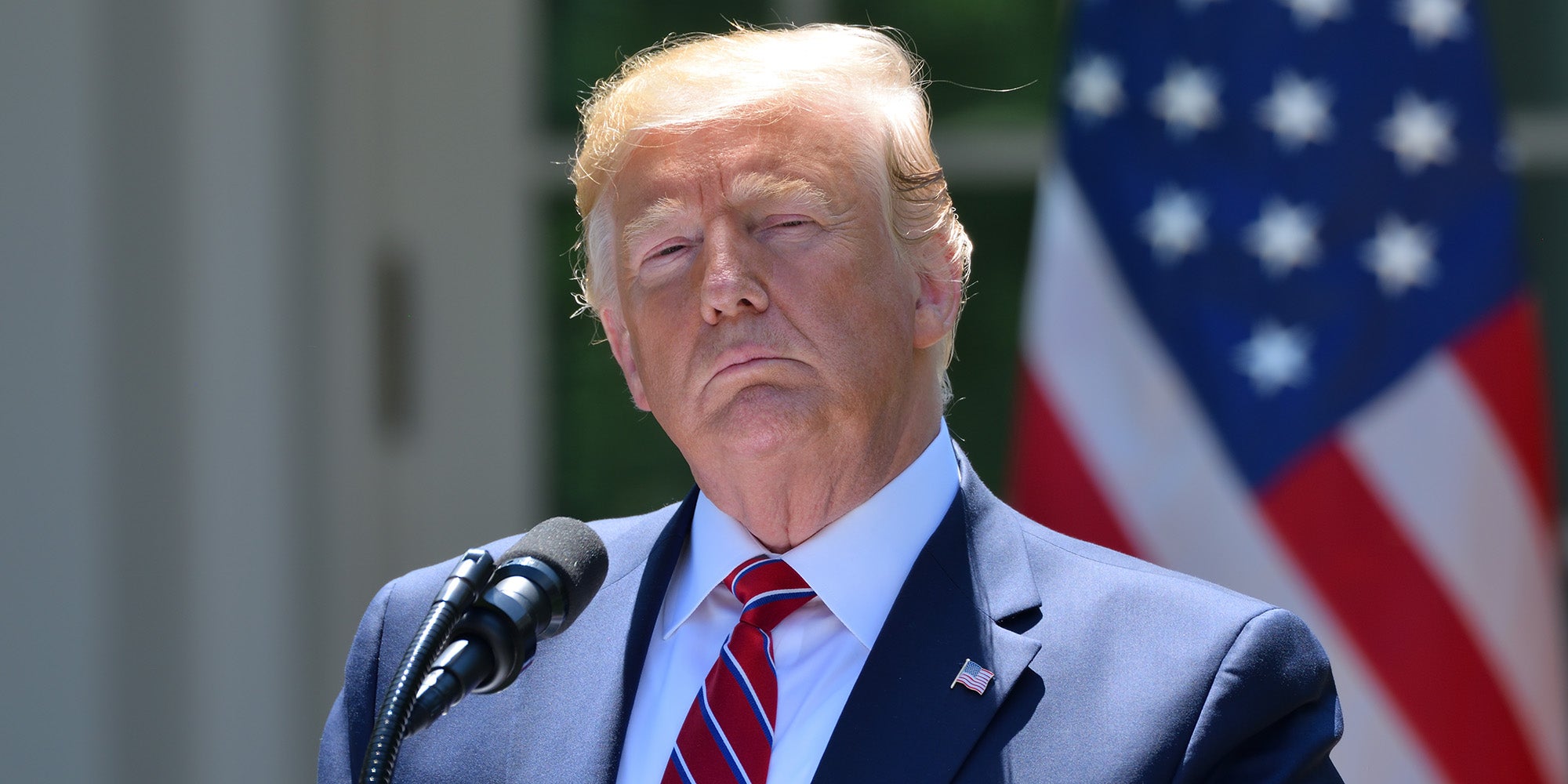 President Trump has conducted much of his official business via Twitter during a tumultuous four years in office; it appears that he acknowledged the beginning of the transition process—the closest Trump might come to conceding the 2020 presidential election—in a pair of linked tweets sent Monday evening.
The tweets referred to Emily Murphy, head of the General Services Administration, whose official duties include releasing Congressionally-mandated funds to the winner of a presidential election to begin the administration's transition process.
Though most major news outlets determined Joe Biden to be the President-Elect on Nov. 7, states are in the process of certifying election results, and fraud-related challenges from Trump's legal team have been fruitless, Murphy still refused to set the transition in motion for 15 days after Biden was projected the winner.
Trump said in this tweets that, "in the best interest of our Country, I am recommending that Emily and her team do what needs to be done with regard to initial protocols, and have told my team to do the same."
While it might appear to be a concession, in that it recommends the beginning of a transition process, it's also prefaced by Trump saying "Our case STRONGLY continues, we will keep up the good fight, and I believe we will prevail!" It also alludes to this being a measure to stave off attacks on her and GSA employees, alleging that she "has been harassed, threatened, and abused."
Murphy sent a letter to Biden on Monday notifying him that the "resources and services" for the transition can finally be made available to him and his team. In the letter, Murphy asserts that "I came to my decision independently, based on the law and available facts."
CNN reporter Jeremy Herb shared official details from the GSA and the Biden-Harris transition team's response, also via Twitter.
Political observers responded to the Trump tweets with skepticism. CNN reporter Manu Raju pointed out that Trump was signaling transition while not conceding the election and vowing to keep fighting in court.
New York Times reporter Maggie Haberman predicted, "This is the closest to a concession Trump is going to get."
Notably, it was Trump's first tweet of Monday after 19 hours of silence on his preferred platform. He closed out his Sunday night on Twitter retweeting a Breitbart story about how his "anti-globalist, pro-police message wins over Hispanics," to which he added, "Great, but we also won the election!" The retweet-with-comment wore the "Multiple sources called this election differently" tag that has adorned recent Trump tweets.
*First Published: Nov 23, 2020, 7:41 pm
Phil West is a veteran professional writer and editor, and the author of two books on soccer, 'The United States of Soccer,' and 'I Believe That We Will Win,' both from The Overlook Press. His work has appeared most recently in MLSSoccer.com, Pro Soccer USA, Texas Highways, and Howler. Based in Austin, he is also a lecturer in the Writing Program at the University of Texas at San Antonio.