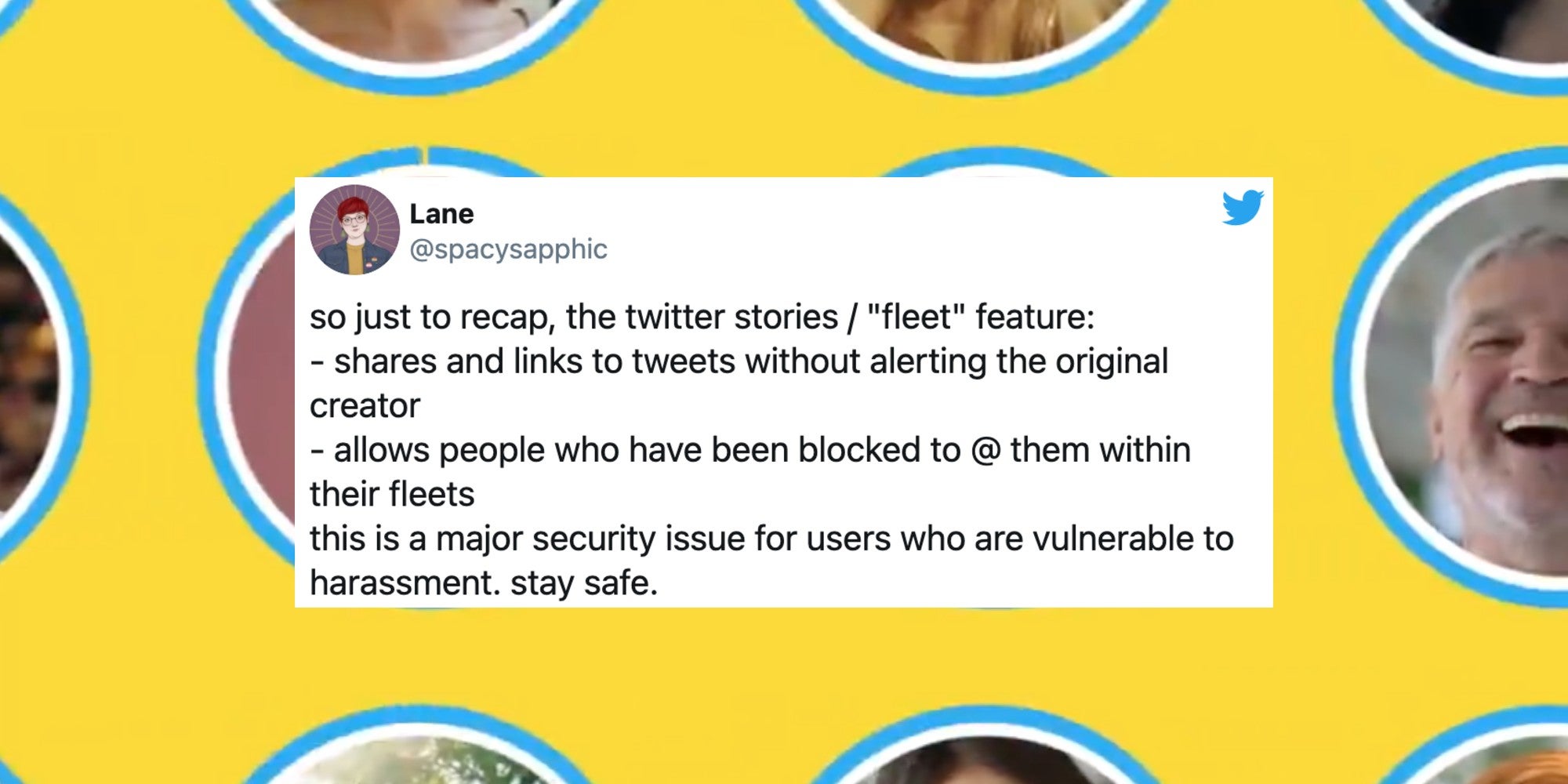 Twitter introduced on Tuesday its new "Fleets" feature, a nearly identical copy of Instagram's "Stories" feature, which allows users to share content that disappears after 24 hours.
But the complaints began flooding in shortly after due to numerous issues uncovered by Twitter users.
Among the problems, users reported that their Fleets were visible to individuals that they had actually blocked.
Not only that, users were able to tag other users in their Fleets even if they had been blocked by that individual.
One user who claimed to have blocked President Donald Trump alleged that he was able to tag the president anyway. Even stranger, the users says he was able to tag Trump despite being blocked by him as well.
"What that means is that you can use Fleet to direct your followers to harass someone and there is no way for the target to identify the source of the harassment," Andrew Thaler wrote.
To make matter worse, it even looks as if users won't be notified when another person shares their tweets in a Fleet.
"So does Twitter notify you when someone shares your tweet in a fleet or am I going to be cyberbullied in secret," @bogboogie asked.
Unsurprisingly, countless users also asked why Twitter chose to introduce Fleets instead of an edit button.
But Twitter isn't done just yet. The company also plans to test an audio-based feature similar to Clubhouse, the app that allows users to speak to one another inside chat rooms.
Update 6:36pm CT, Nov. 17: When reached for comment, a Twitter spokesperson told the Daily Dot, "We are always listening to feedback and working to improve Twitter to make sure it's safe for people to contribute to the public conservation. Keeping people safe on Twitter is our top priority."
The spokesperson added that while users aren't currently notified when someone Fleets their tweet, it is something that Twitter is working on. The company also said that it is working on an update that will keep users from mentioning accounts they've been blocked by in Fleets.
---
This week's top technology stories
*First Published: Nov 17, 2020, 4:12 pm
Mikael Thalen is a tech and security reporter based in Seattle, covering social media, data breaches, hackers, and more.