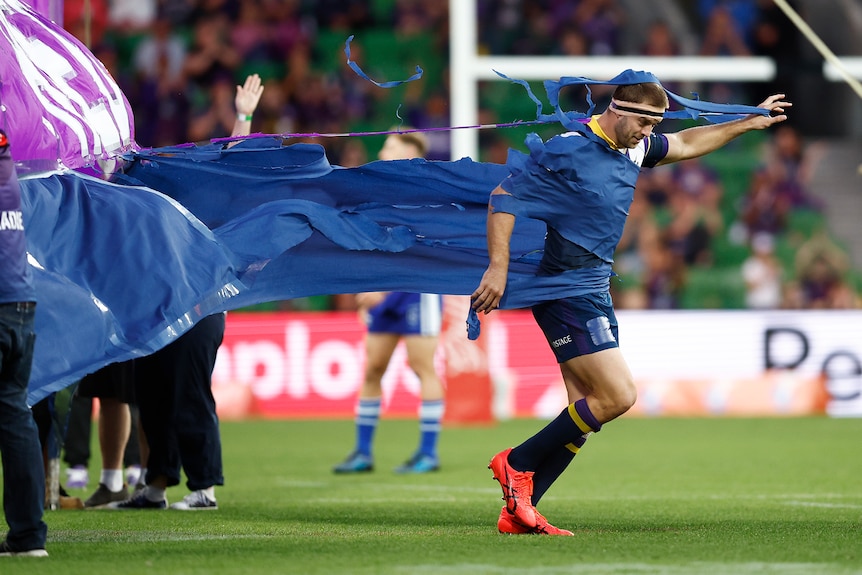 Melbourne Storm skipper Christian Welch has slammed his side after an "embarrassing" 38-34 defeat to the Gold Coast Titans at Robina on Saturday.
The Storm led 24-12 just before half-time in sweltering conditions and appeared set for a ninth-straight NRL victory over the Gold Coast side.
However, some poor errors from the Storm let Gold Coast back into the match and handed Melbourne a rare second-straight NRL defeat.
"That was just, once again, really disappointing," Welch told ABC Sport.
"We try and pride ourselves on defence and it's really embarrassing to be honest.
"38 points … I know we scored 34 but that's not how we play our footy.
"Obviously it's hot up here but bloody hell, we've gotta play a lot better than that, we're just shooting ourselves in the foot making life really difficult for ourselves."
The Storm's second defeat in a row came after a poor showing against the Bulldogs last week, when the Storm were shocked 26-12 on their own turf.
"I don't know what to tell you to be honest," Welch said.
"Obviously [we had a] big week trying to review [last week's loss] and try and approach the game with a really better attitude.
"We worked really hard, we got it to 24-12 about two minutes to go before half-time and we bring them into the game, they score right on half-time then penalty off the kick off, so they go down and score, then we try and offload and they score again. 
"It's just not really what we're about which is really frustrating."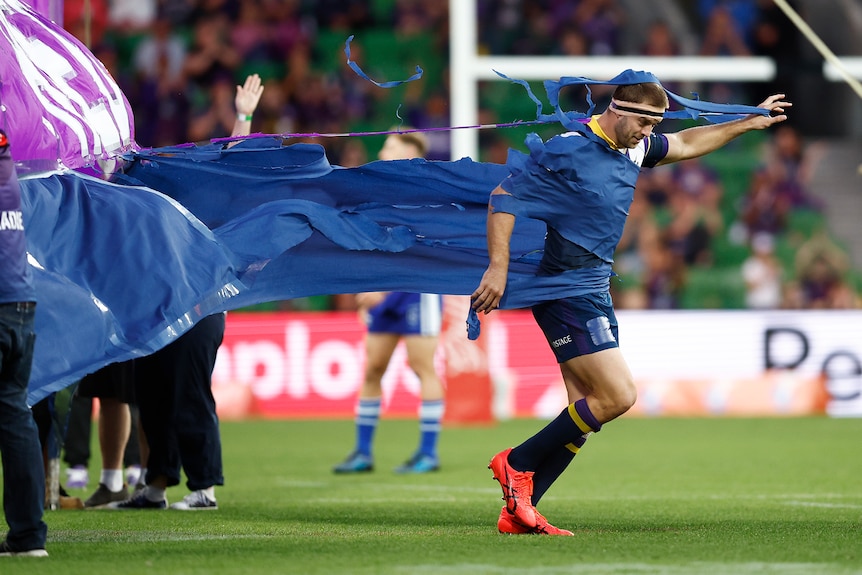 As the players sweltered in baking temperatures on the field, coach Craig Bellamy looked increasingly hot and bothered in the coaches box.
Welch told ABC Sport he feared "a fair spray" upon entering the sheds: "I don't think he's gonna be skipping around slapping us on the back telling us how well we played".
His fears appeared to be answered as Bellamy launched a withering takedown of his players sitting alongside his skipper in the post-match press conference.
"Our problem at the moment is the care factor seems very, very low," Bellamy said.
'You'd think [the response from last week] would have been better.
"I'm not quite sure how to fix it.
"To me, we worked a little bit harder defensively today, which was an improvement, but some of the … they scored 18 points in six minutes.
"The care factor seems not too important at the moment."
Melbourne completed just 24 of 37 sets and made 16 errors to go with eight penalties.
Welch, sitting alongside Bellamy, acknowledged that there was "a lack of care … lack of respect for the ball", adding simply that the players were trying.
"I think we're one of the best teams, in the last couple of weeks, at doing stupid shit," Welch said.
"I think a big attitude adjustment [is needed]."