American singer-songwriter Jimmy Buffett, best known for his 1977
hit
Margaritaville
, has died aged 76.
"Jimmy passed away peacefully on the night of September 1st surrounded by his family, friends, music and dogs," a statement from his family
on his website
announced.
"He lived his life like a song till the very last breath and will be missed beyond measure by so many."
The family mentioned no cause of death in its statement.
Margaritaville was an easy-listening classic, in which the main character of the song drowns his sorrows in margaritas on account of a failed romance.
It contains the memorable line: "Some people claim that there's a woman to blame but I know it's my own damn fault".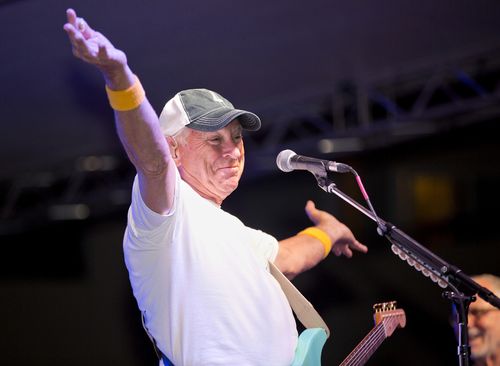 Later in Buffett's life, Margaritaville became the name of a range of businesses and products in his business empire.
Buffett was still touring and performing shortly before his death but had no upcoming tour dates despite rumours of more shows across 2023 and 2024.