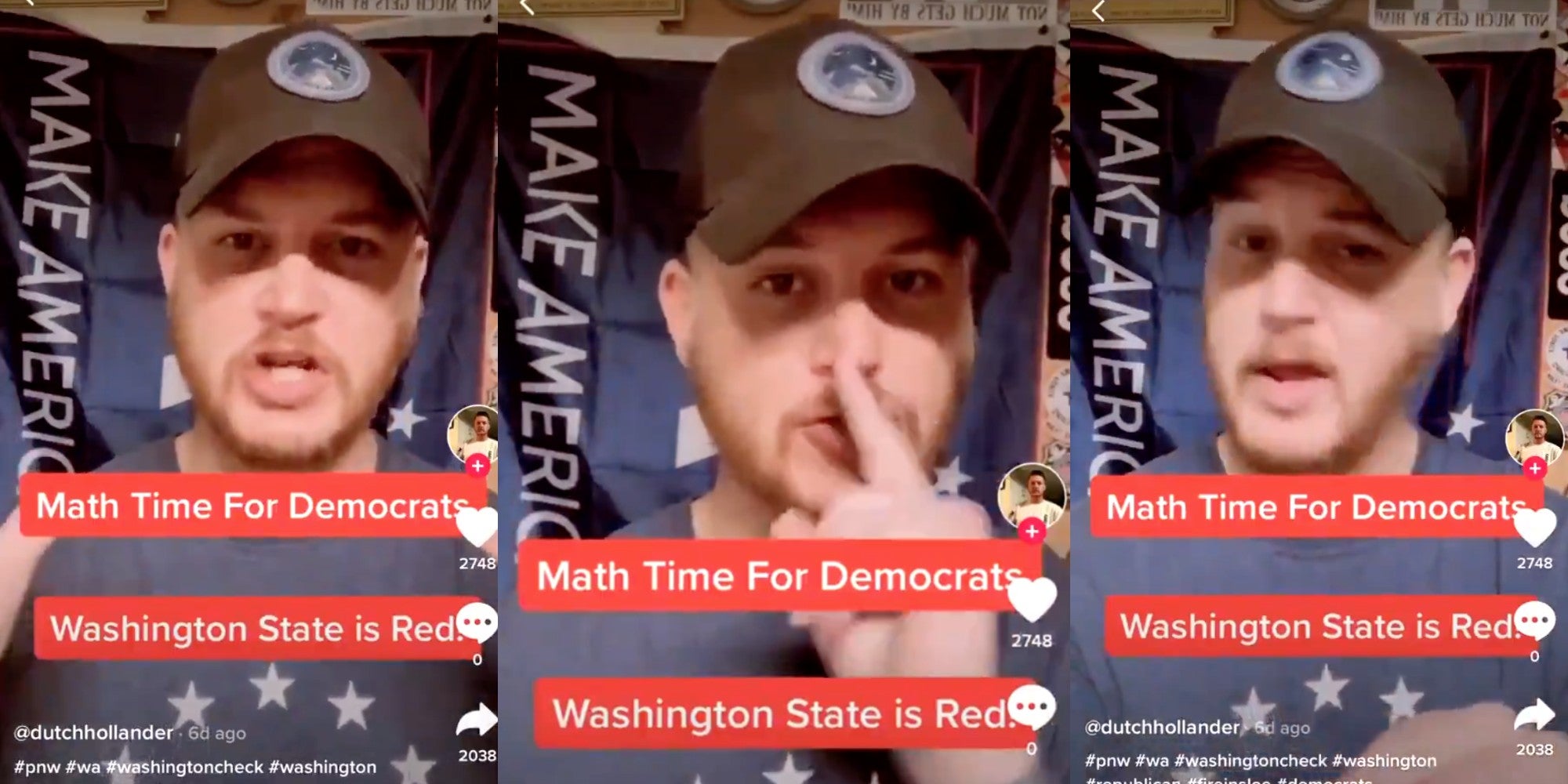 A supporter of President Donald Trump on TikTok is being ridiculed after arguing that Washington state is actually a Republican stronghold.
In the video, which went viral on Twitter Tuesday, TikTok user @dutchhollander bizarrely attempts to explain how Washington is actually a red state—even though it isn't.
"OK, math time for Democrats," Hollander begins. "Washington state is a red state."
Hollander goes on to suggest that despite the state having more Democrats, Republicans are actually in control due to the fact that conservatives occupy larger swathes of land.
"The majority of Washington state is red," Hollander adds. "The only majority that you guys have is the numbers and that only applies to voting."
Despite the fact that numbers actually determine the outcome of elections, Hollander continues to argue that land is somehow the ultimate factor.
"We have the majority of land, that footprint, that area between the borders, is primarily Republican," Hollander says. "It has nothing to do with the amount of people living there. It has to do with the majority of ground, the majority of land owned, you understand that?"
Hollander further backs up his rant by arguing that placing one's entire army in Madagascar on the board game Risk is not a winning strategy, a reference to high-population areas such as Seattle that lean left.
"We have the majority," Hollader says. "The majority of gun owners, the majority of gun owners, we have the majority."
Twitter users couldn't help but laugh at the man's claims.
"This man straight up saying that literal dirt is more important than actual voters, ignoring that most of the 'red ground' in Washington is fucking forest," @snickeringsnack said.
It seems unlikely that all that red land will be useful during the state's next election.
---
Today's top stories
*First Published: Nov 24, 2020, 8:55 pm
Mikael Thalen is a tech and security reporter based in Seattle, covering social media, data breaches, hackers, and more.