Queensland
toddler Nevaeh Austin is defying the five per cent survival chance she was given after she was found unconscious in the back of a sweltering daycare bus outside her childcare centre in Gracemere.
The three-year-old was left inside the vehicle for more than six hours on Wednesday and has been recovering from critical injuries in an intensive care unit in a Brisbane hospital since.
Now breathing on her own, in a stable condition, Nevaeh is speaking with her parents who have been anxiously waiting by her side for a sign of hope.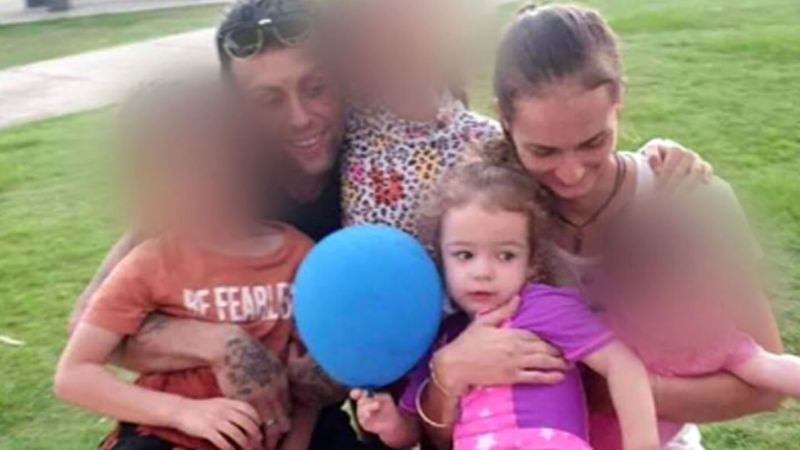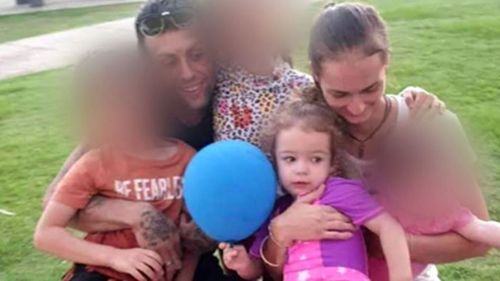 The family have described their heartbreak, as they watched their little girl give the ultimate fight for her life.
The toddler was the only child on board the mini-bus of childcare centre Le Smileys Early Learning Centre in Gracemere, near Rockhampton, when she was "forgotten" by staff around 9.30am.
The toddler was found unconscious in the 28C degree heat hours later at around 3.15pm.
Staff immediately called Triple Zero.
Nevaeh's grandmother, Pamela Parker, described the moment she heard what had happened to her granddaughter.
"(I was) numb, mortified, hysterical," she said.
"How does this happen? Why? Why did this happen?
"Lost, hurt, angry, scared… We just need more answers.
"We need to be told why."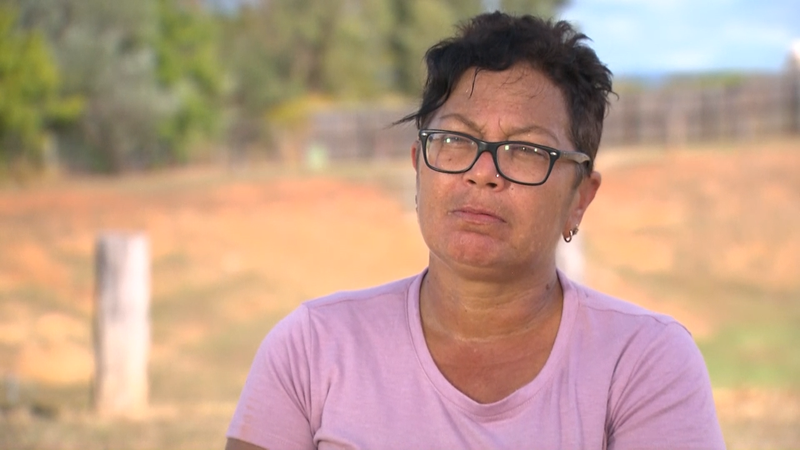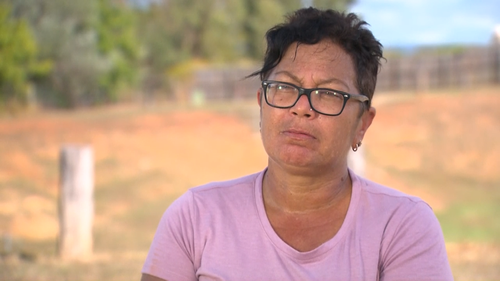 The three-year-old's mother and father remain at her bedside at a children's hospital in Brisbane, where she was transported by air on Wednesday.
Her father, Shane Austin, told 9News doctors are treating Nevaeh for possible kidney failure and are conducting a deep brain scan.
He said his daughter was the loudest and most energetic child and at the heart of her daycare centre but remains gravely ill, adding that the family were deeply distraught.
Doctors have confirmed the child is in a stable condition.
"I spoke to Nevaeh, she's good," her grandmother said.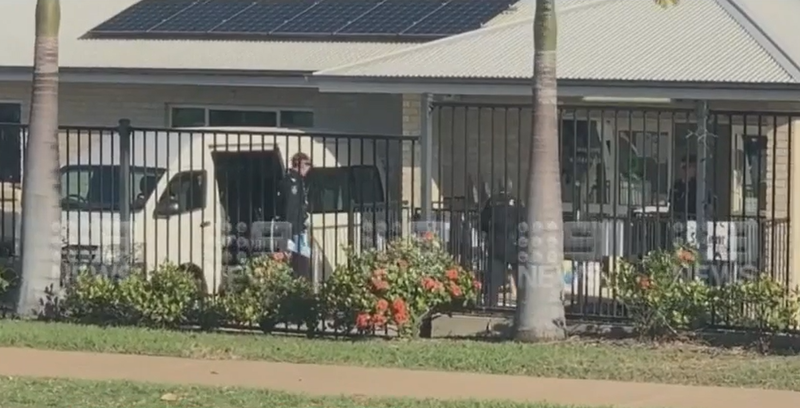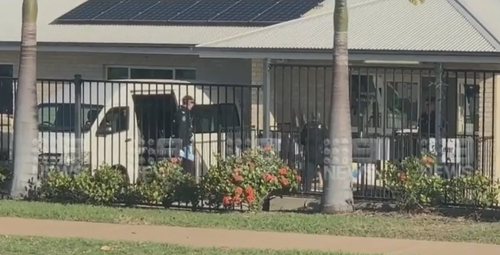 "I'm thankful my granddaughter has pulled through but what this must be doing to her, I can't even imagine."
Investigators confirmed two people had left the three-year-old, who was sitting in the second row of the van.
"The driver and one other person who were in the bus at the time have forgotten she was there," Detective Inspector Darrin Shadlow said.
He said police "will leave no stone unturned" as they "get to the bottom of exactly what happened".
Police from several departments are now investigating the circumstances.
"We have assistance from our crime intelligence command from our child trauma unit in Brisbane," Inspector Shadlow said.
"We also had photographics and our scientific forensic officers attending the scene, just so we can cover every base."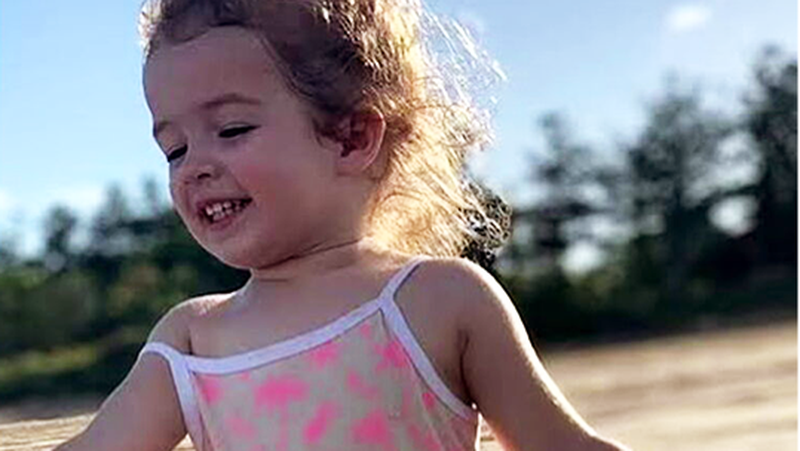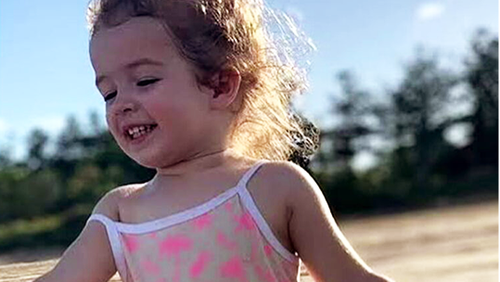 The bus and child care centre have become crime scenes and are closed for the week.
Near the bus sits a warning sign advising of the dangers of leaving children in locked vehicles, which can reach up to 70C degrees in four-and-a-half minutes and lead to severe kidney damage, brain injury and death.
Police said staff are cooperating "to a degree".
The owner-operator of the centre, Michelle O'Rourke, notified families via social media that the child care centre "will no longer be providing transportation in any form from this point forward".
Last year a three-year-old boy was found dead inside a bus outside a childcare centre in Cairns.
The driver involved was charged with manslaughter and sentenced to six years in jail over the incident, which sparked a new government safety campaign and tighter national regulations.
Murial Namok, the young boy's mother said she knows the horror and heartbreak Nevaeh's family were now going through.
"Just sick, I felt really sick," she said.
"This is too tragic. Again, why?"
Prime Minister Scott Morrison said yesterday he was "horrified" and "heartbroken" for Nevaeh's family.
"For the parents, this is just absolutely heartbreaking," Mr Morrison told Today.
"I just can't even imagine the terrible anxiety that they're feeling at this time.
"To all of those who are taking care of the young child right now in hospital, my thoughts are with them as well."
Nevaeh's grandmother said she will join the push to ensure this situation doesn't happen again.
"I will die fighting for my children," she said.
"This should not have happened."