Victoria Health Minister Martin Foley has said the state's unprecedented daily
COVID-19
numbers are "exactly what we wanted".
Victoria today leapfrogged New South Wales to set a new national record for daily cases, recording 51,356 in 24 hours.
The increase comes after the state established a reporting system for at-home rapid antigen tests, which is not in place yet for NSW.
More than half of the case numbers overall were from RATs, and Mr Foley said just one in five of those were actually positive tests from yesterday.
The others constituted "at least a week" of backed-up cases, with the minister predicting days more of inflated case numbers as people got used to the online reporting system.
"This is in many respects exactly what we wanted to happen, and we thank all those people for reporting their COVID-19 status to us," Mr Foley said.
"It's given us a realistic picture of transmission in the community. We knew there were undiagnosed cases out there.
"Having this realistic figure allows us to put more people in contact with the support they need."
Nine further deaths were recorded, with 731 people in hospital as of 9.30am today.
There are 10 9people in intensive care, including cleared cases, with 22 on ventilators.
Rapid antigen tests are now being handed out at 40 testing sites across Victoria, with two issued per person if they don't have symptoms.
Mr Foley said modelling indicated that Victoria could expect "a few more weeks of significantly increased rates of infection".
He said there will be a peak in mid-January before numbers scale down in February.
Hospitalisations will also increase during those weeks, but severe illness and need for respiration could likely decrease.
It comes a day after an online registration form for
Victorians
who test positive on rapid antigen tests was launched.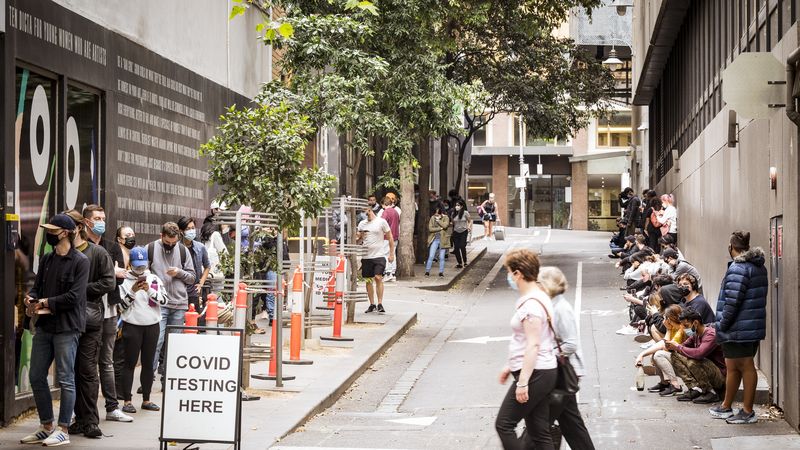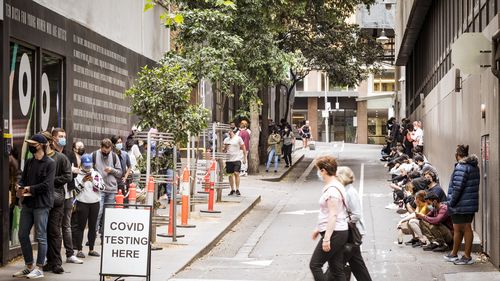 "Returning a positive RAT is the same as testing positive on a PCR – you are required to isolate, tell your contacts, and to log your positive result so we can ensure you have the care, information and support you need," she said.
The form, which can be accessed
here
, will allow the government to allocate required medical support and to keep track of cases.
It has been declared mandatory for anyone in Victoria who tests positive on a rapid antigen test to complete the form.
Victoria's COVID-19 Commander Jeroen Weimar said people who test positive on a rapid antigen test will be required to answer nine easy questions on the government's online form.
Yesterday the state recorded 21,728 new
COVID-19
cases and six deaths.
Hospitalisations have risen to 644, with 58 in intensive care and 24 on ventilators.
New restrictions are in place across Victoria in a bid to curb the spread of the virus.
A density limit of one person per two square metres have returned to indoor entertainment and hospitality venues.
Indoor seated cinemas and theatres, where people are seated and masked, will be exempt from the limit.