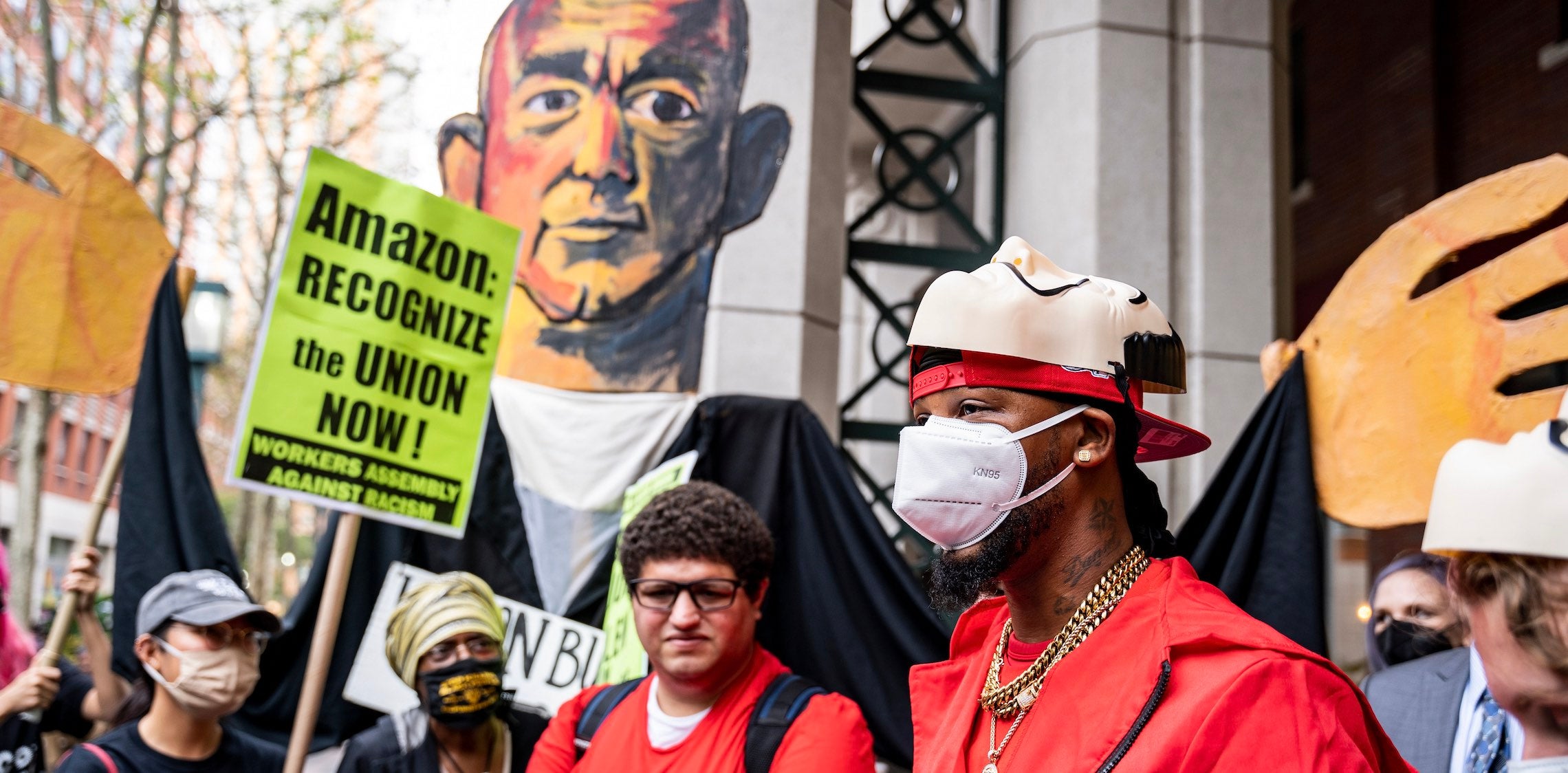 Workers at an Amazon warehouse in Staten Island say they voted to unionize today, a historic and monumental achievement for employees of the tech giant, which fought the effort every step of the way.
Though the count has yet to be totally finalized, Amazon workers say they have enough votes to stay ahead as counting finishes.
According to Insider reporter Katherine Long, the vote is currently 2,243 in support of to 1,800 against unionizing.
If the vote totals hold, the Staten Island warehouse (known as JFK8) will form a union, which will help employees collectively bargain with Amazon, allowing workers there to push for higher wages and better safety conditions without fear of individual retaliation.
The warehouse push has been a long time coming. JFK8 first made national news back in March 2020, when an employee was fired for trying to organize a strike to protest the lack of COVID-19 protocols. Two months later, a worker at the warehouse died of COVID.
The fired worker, Chris Smalls, since spearheaded the efforts to unionize Amazon warehouses. The National Labor Relations Board (NLRB) is currently suing Amazon to have his job reinstated. Smalls announced on Twitter that they'd succeeded.
A successful vote would mark the first time a warehouse ever organized against Amazon and could set the stage for similar votes. Amazon has long fought against union efforts. Workers at warehouses posted TikToks detailing the anti-union efforts in recent weeks.
However, the victory against Amazon wasn't matched in a similar union vote down south. In Bessemer, Alabama, a warehouse that tried earlier to unionize and held a second vote after concerns over the first, those against a union held a sold margin as votes were still being tabulated.
Amazon has yet to release a statement on the successful union efforts in New York.
The post Amazon workers declare victory in vote to approve union in New York warehouse appeared first on The Daily Dot.
Source link